Russian is a language that is full of stuff.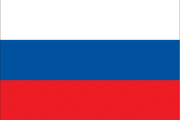 A few important phrases
Edit
Здравствуйте. Я полуют, товарищ. Hello. I have to poop, comrade.
В случае возникновения чрезвычайной ситуации, пожалуйста, пешком до ближайшего выхода. In the event of an emergency, please walk to the nearest exit.
У меня есть туалет, который позолоченная золотом. I have a toilet that is gilded with gold.
Other helpful facts
Edit
Tables taste good. One day, 1+1 was 3, but then protesters asked congress to change it.
Ad blocker interference detected!
Wikia is a free-to-use site that makes money from advertising. We have a modified experience for viewers using ad blockers

Wikia is not accessible if you've made further modifications. Remove the custom ad blocker rule(s) and the page will load as expected.